TRONA ELKS LODGE 1975 CELEBRATION!! THANKSGIVING DAY FROM 1-5 TRADITIONAL TURKEY/HAM DINNER SERVED WITH ALL THE TRIMMINGS! ALL COMMUNITY IS WELCOME TO JOIN US. A DONATION WILL BE ACCEPTED. WE WILL DELIVER TO OUR ELDERS IF NEEDED!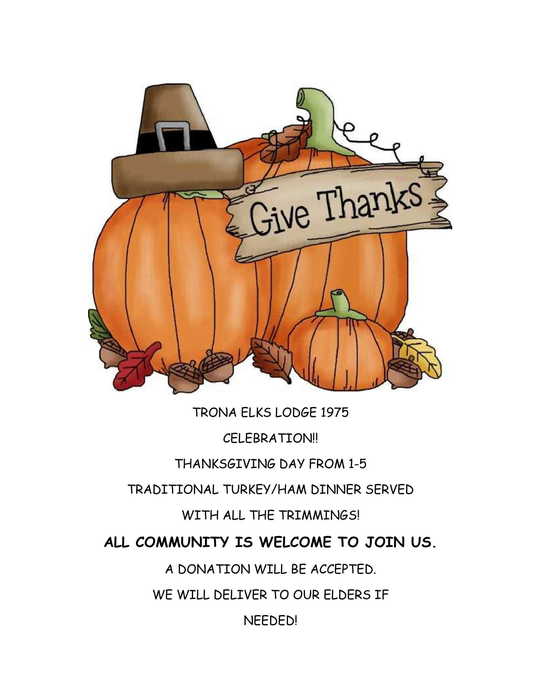 New Bus Stop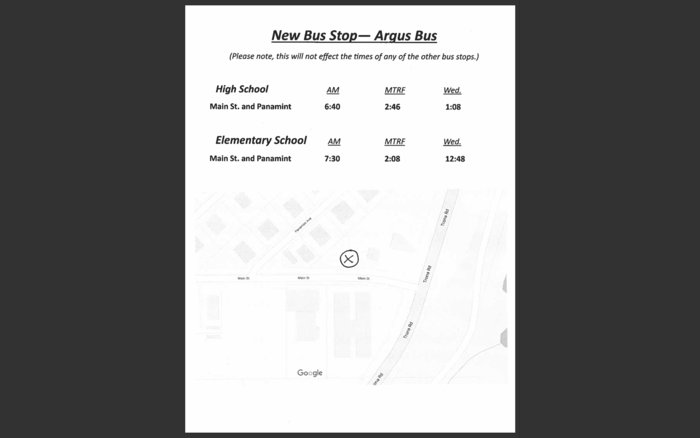 Good luck today Varsity Volleyball on your playoff game!
Math Assembly today at 9:35.
Success Assembly today at 9:35 am
Coronation tonight at 6:00 pm in the High School Auditorium!!!
Homecoming Pep Rally starting at 9:35 am !!!

Please be Safe, Responsible and Respectful during Homecoming. Also keep in mind Car Rallying is not a school sanctioned event. If you have an issues please contact the sheriff.
7th grade orientation tonight at 6:00 in the library.


Welcome to our new website!