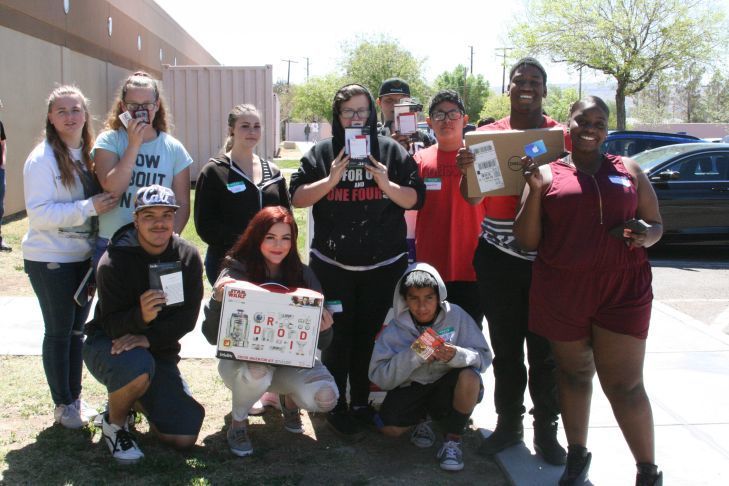 Bite of Reality
Trona Schools
Thursday, May 31, 2018
Eleven Trona High School Students participated in Bite of Reality sponsored by Desert Valley Federal Credit Union in Ridgecrest, Seven students won door prizes. Michael Taylor won a Dell laptop, Chris Staggs won a Kindle, Emma Smith won a Star Wars Droid, and the other students won gift cards, phone chargers.
About
Bite
of
Reality
Fun, Safe, and Interactive Bite of Reality is a hands-on three hour activity using an app based simulation that appeals to teens while giving them a taste of real-world financial realities. Teens are given a fictional occupation, salary, spouse and family, student loan debt, credit card debt, and medical insurance payments. The teens then walk around to various table-top stations to "purchase" housing, transportation, food, clothing, household necessities, day care, and other needs. Fortunately, the game also includes a "credit union" to help with their financial needs.
This interactive activity will teach teens how to make financial decisions and give them a better understanding of the challenges of living on a budget. Teens will have to deal with a pushy "car salesperson" and a commission-based "realtor," and weigh their wants versus their needs. There's even a "Fickle Finger of Fate" that will give the students unexpected "expenses" or "windfalls"—just like in real life.